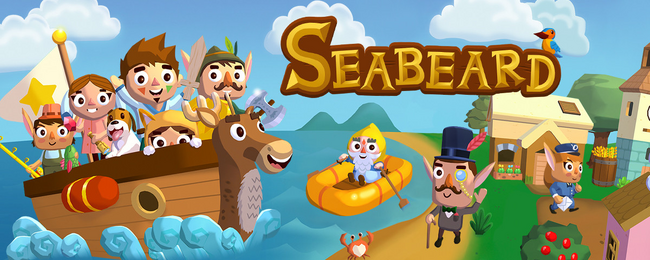 ---
Store Description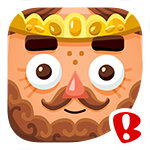 "

A WORLD OF ADVENTURE IN YOUR POCKET!

Follow in the footsteps of the great captain Seabeard and discover a giant ocean teeming with islands to explore!

Live life at your own pace and choose your own path - whether you have ambitions of being a world-famous chef, fearless archaeologist, or deadly warrior, you can realise those dreams.

Awarded "Game of GDC" by Touch Arcade.

WORLD IN YOUR POCKET Discover a rich, charming world that you can jump into anytime, anywhere. The oceans of Seabeard are filled with surprises around every corner.

MAKE NEW FRIENDS Meet the Doza, Yorubo and Nook tribes and the fascinating characters that inhabit Seabeard's villages, farms, holiday resorts and dungeons. Seabeard's "Perpetual Adventure Machine" will ensure that there is always a villager in need of your help.

RECRUIT AN EXPERT CREW Engage in a huge variety of activities: from sailing and fishing to combat and cookery. Build your team from a one-man band to a crew of legend!

REVIVE YOUR TRADING EMPIRE Set sail to discover lucrative trading routes and source rare and valuable items. Rebuild the legendary trading capital, Accordia, and hire the finest market traders.

CONQUER THE SEAS Set sail to encounter the challenges of the ocean, from feeding whales and rescuing shipwrecked passengers to battling with menacing sea monsters.

GET CREATIVE Whether building out your island to attract visitors, or dressing up your crew in outrageous styles, there are countless ways to personalise.

PLAY WITH YOUR FRIENDS Explore the Islands of your friends, trade with them and tell them what you think of their crew!

Seabeard is completely free to play, but some game items can also be purchased for real money. If you don't want to use this feature, please disable in-app purchases. Seabeard requires an internet connection to play (3G or WiFi). iPod Touch (4th Generation) & iPhone 4 are NOT supported.

"



 

— Store Description 
About the App
Seabeard is a role-playing video game where the player is following the footsteps of Seabeard the pirate as a captain who manages and rebuilds an island. The game is created by Hand Circus and published by Backflip Studios and is available for the iOS and Android platforms. It can be downloaded for free from the Apple App Store and from the Google Play Store. The iOS version can be played on the iPod Touch, iPhone and iPad.
Seabeard was released on December 10 for iOS, 2014 and on March 13 for Android. It uses the freemium business model.
Although the game is free to play, players can use their iTunes/Google accounts to make in-game purchases of game currency to help buy currency for in-game items. Seabeard requires an Internet connection to play (3G or WiFi).
Players may also choose to connect with friends on Game Center so any friends with the game will be identified as Seabeard friends.
Tutorial
There is a Tutorial which occurs at the beginning of Seabeard to help players learn how successfully play the game.
The gallery below is an example of the Tutorial which can be seen when starting a new game slot.
Gallery
| | | |
| --- | --- | --- |
| |        | |
| Seabeard App Store Gallery |        | Seabeard Announcement Gallery |
---
Official Gameplay Trailers Are Located On The Main Page
Notes
---
Community content is available under
CC-BY-SA
unless otherwise noted.